uPVC Bow and Bay Windows Great Dunmow
---
uPVC bow and bay windows succeed in gifting your Great Dunmow home with beautiful, uninterrupted views of the outside world. It is important to understand that bow and bay windows are separate designs. Bay windows are rectangular, with straight edges and bow windows have a curved finish.
Here at Dunmow Double Glazing, we provide a full supply and fit service of both double glazing bay and bow windows. Providing your home with spectacular views of the outside world. Traditionally fitted to the living room of your house, drastically increasing the natural light entering your home.
 uPVC bow and bay windows have a large window sill. For those who like to get creative with their interior design, the extended window sill is an excellent opportunity to create some seats. Somewhere to sit, relax and take in the views of the outside world.
We supply and fit uPVC bay and bow windows in a range of attractive colours, ensuring they complement the existing aesthetics of your home. Once installed, our uPVC windows require little to no maintenance in order to retain their beautiful appearance and superb functionality.
Unlike timber framed windows, which can over time need to repair due to the damaging and corrosive weather conditions, uPVC framed windows only require the occasional clean. We can proudly say that our uPVC bay and bow windows offer substantial protection against the elements, helping you to enjoy lower heating bills and improved security.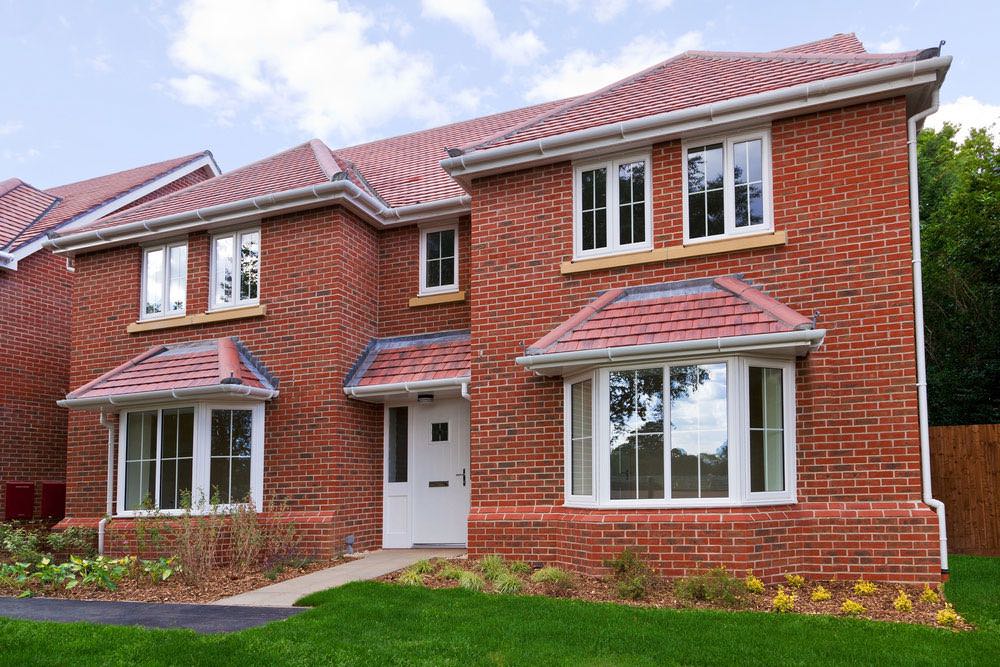 Thermal Efficiency and Double Glazing
With the ever increasing cost of heating, and the importance of minimising our carbon footprint, it is crucial to choose windows that work with your home to save you money. Both our uPVC bow and uPVC bay windows offer exceptionally high levels of energy efficiency.
Thermal performance is targeted in the window frames and the glass used. The frame benefits from a series of size optimised chambers which trap pockets of air. Further to this, the size optimised chambers help channel air through the frame, preventing the airflow from making its way into your living space.
For the glass which makes up the double glazing, we use specially treated thermal protective glass. On top of offering greater levels of energy efficiency, our double glazing is exceptionally tough. Around the perimeter of each window sits a layer of thermally insulating rubber, sealing off the window and making it completely airtight.
Security Focused Window Design and Strength
Our uPVC bow and bay windows are fitted with robust locking systems inside the reinforced frame. All of our locking systems have been subjected to rigorous tests, to make them as inherently strong as possible. They are also positioned deep within the heavily reinforced frame, far away from the meddling hands of potential thieves.
Each of our team members has years of experience in fitting beautiful windows and doors. Made to order, from the highest quality materials. We take a great deal of care and attention when working on your fitting your uPVC bay and bow windows to ensure that they perform to the best of their ability.
Throughout our years within the trade, and our level of training, we have perfected the art of installing quality double glazing. You can have complete peace of mind that our home improvement experts will fit your uPVC bow and bay windows to the highest possible standards, for maximum security benefits.
If you have any questions regarding the security of your Bay and Bow windows, please do not hesitate to get in touch with a member of our team.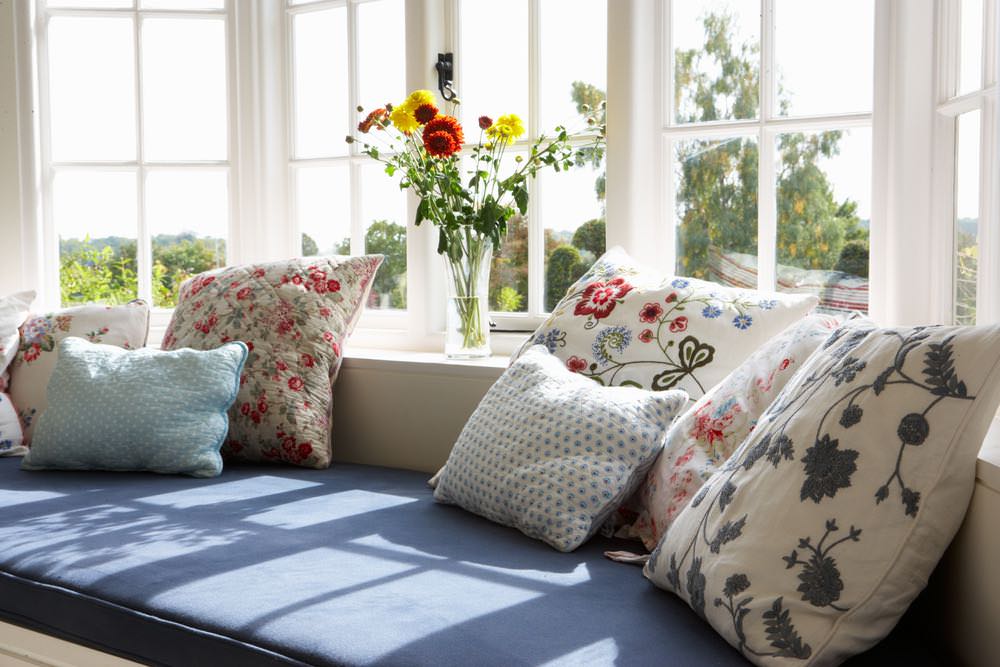 Areas We Cover
We offer our full supply and fit service for uPVC bow and bay double glazing in Great Dunmow, Braintree, Chelmsford, Saffron Walden, Bishops Stortford, Stanstead, Thaxted, Harlow, Whitam, Billericay, Brentwood, Basildon and the surrounding Essex towns.
We will offer our installation services outside of these areas, depending on the requirements of the work and scale of the project. Please get in touch with one of our team members today to see how we can assist you.

White
---

White Ash
---

Cream
---

Golden Oak
---

Rosewood
---

Irish Oak
---

Anthracite Grey
---

Slate Grey
---

Black Ash
---

Black
---

Quartz Platinum
---

Asphalt
---

Crown Platin
---

Agate Grey
---

Moondust Grey
---
uPVC Bow and Bay Window Prices Great Dunmow
Choose our high-quality uPVC bow and bay windows for your Great Dunmow home. As Essex's leading double glazing and home improvements experts, we are solely committed to providing outstanding levels of customer service. For your convenience, we have invested in sophisticated software which allows users to design their own windows and get a free quote in just two minutes. For your free, no obligation quote, simply visit the quote page of our website.
If you would rather speak to one of our team members about our uPVC bow and bay windows please get in touch via our contact form today. Or you can call us on01245 956370 / .
Double Glazing Prices Essex