Conservatory Roofs Great Dunmow
---
We install fantastic conservatory roofs to homes in Great Dunmow and surrounding Essex towns. At Dunmow Double Glazing, we pride ourselves in offering our customers with high-quality products that are made to last for many years. We are experts in combining high-performance with practicality, to offer our customers in the Dunmow and Essex area with conservatory roofs they can trust and rely on.
Designed with you in mind, you can fully customise your conservatory roofs to ensure they offer a seamless blend into your home. With effortless designs and high levels of security, our range of professional installations are guaranteed to suit any type of home. Read below to find out more about the benefits of our extensive range.
An Array of Conservatory Roofs

We offer conservatory roofs that are highly versatile and extremely durable, making them perfect for those looking to ensure their property is protected against any kind of weather. We understand that it may take a while to find the perfect roof from a wide range; however, our team make it easy for you to find the best match.
Tiled Conservatory Roofs
Tiled conservatory roofs are quickly becoming a popular choice amongst homeowners looking to enhance their property's existing features. With thick tiles and a faultless installation process, your tiled conservatory roofs are guaranteed to provide an extra layer of insulation offering heightened protection.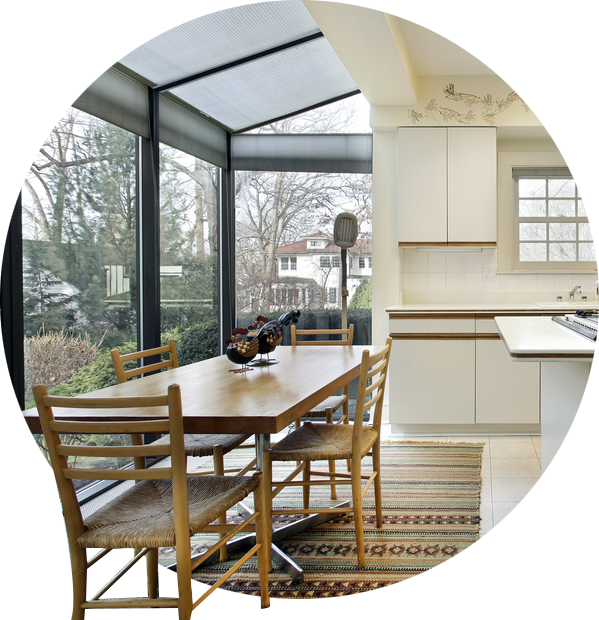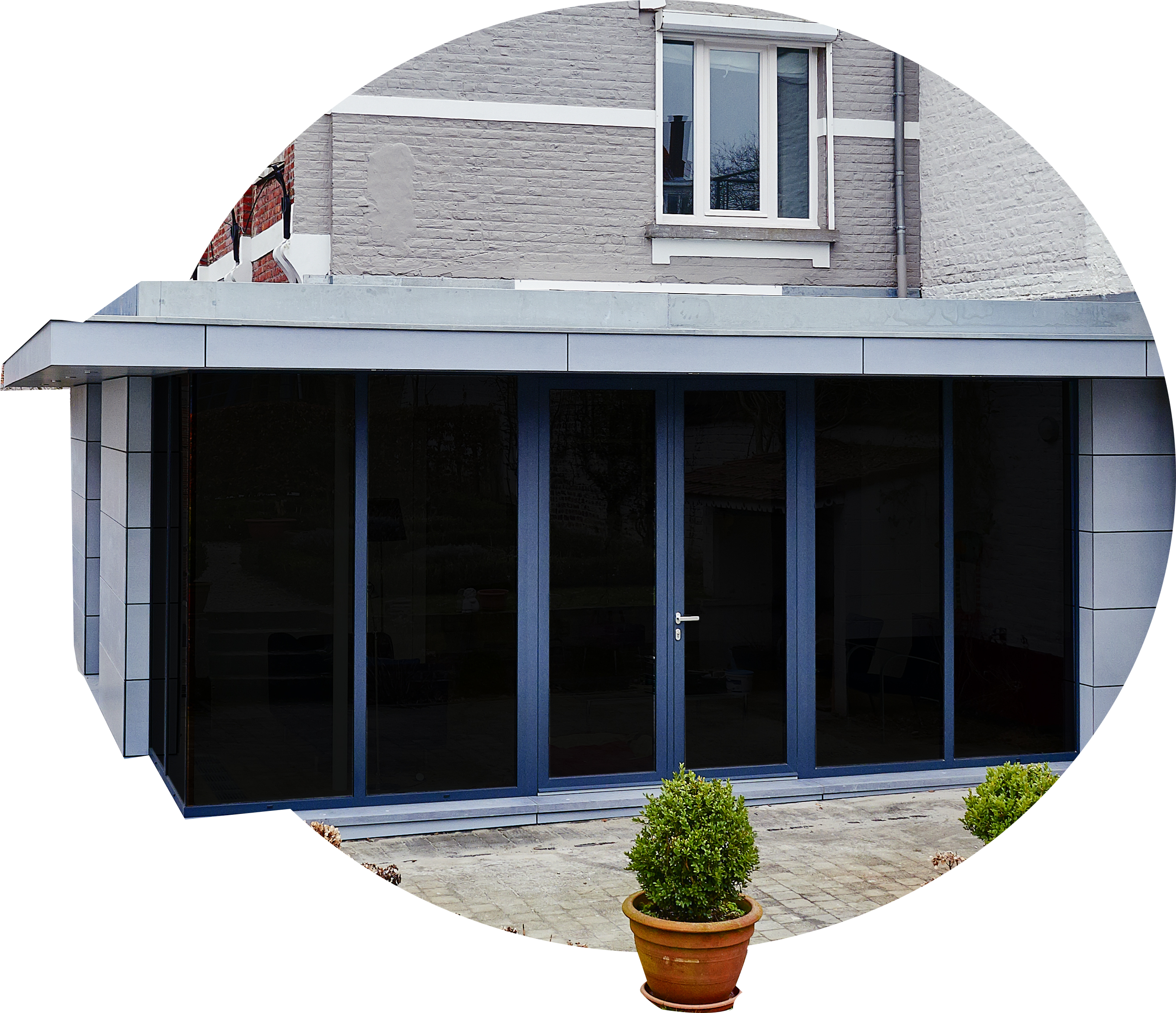 Solid Conservatory Roofs
Solid conservatory roofs are ideal for those looking to make their home more modern, whilst also providing a strong and sturdy roof. The solid conservatory roofs on offer provide unbeatable protection and maintains an incredible level of style. The unique brick to glass ratio can be customised so you don't have to compromise on the amount of light.
Features and Benefits

Our range of exceptional conservatory roofs offer unrivalled protection and increased amounts of light, whilst ensuring you are kept comfortable inside your home. Each one boasts exemplary benefits that cannot be beaten elsewhere.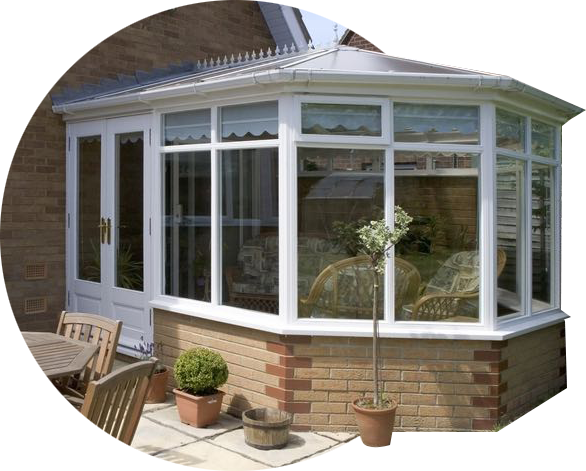 Weather Proof

We understand how important it is for your home to be protected against the outside elements, which is why our range of high-quality conservatory roofs boast incredible protection. The tight seal around the frame ensures no water ingress can occur, whilst also eliminating the risk of draughts and cold spots from arising. No matter what the outside weather is doing, you and your family will be protected against the worst weather conditions with the high-tech materials used in our conservatory roofs.
High Security

The entire range of high-performance conservatory roofs on offer provide incredible protection against unwanted visitors. By utilising the latest technological advancements, the materials used provide the latest in security advancements to ensure your home is safe for you all year round. By using double glazed glass panels on our solid conservatory roofs, your home will be virtually impossible to break in to, making it ideally suited for any type of property. Make sure your home is indestructible with our range of conservatory roofs.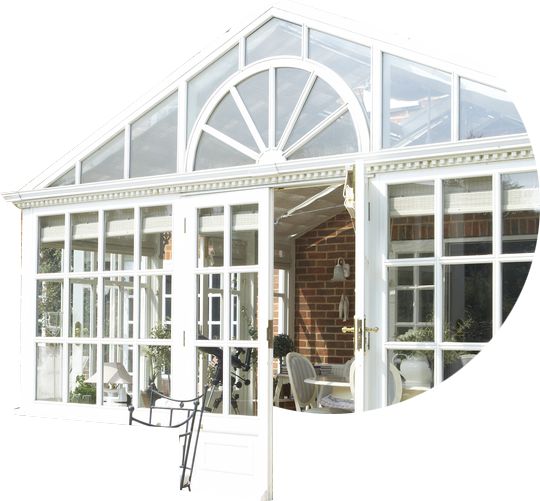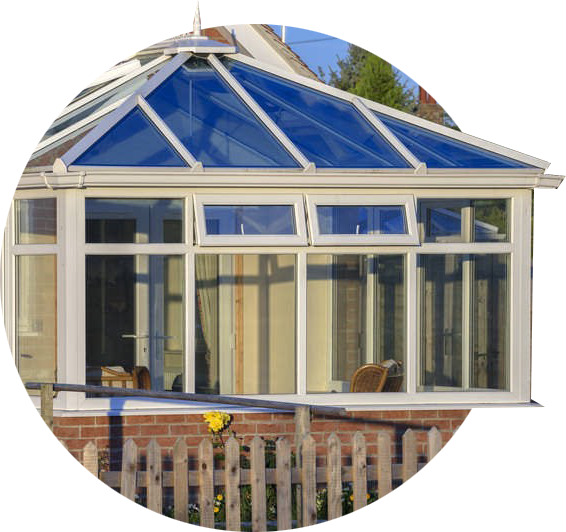 Thermal Efficiency
Keeping your home warm should not be a big issue. With our range of high-performance conservatory roofs, your home can be warm and comfortable all year round. We utilise the best materials to make sure you are getting the most thermally efficient products. We also make sure your home is one step closer to being as eco-friendly as possible by making sure our products are recyclable. The double glazed glass and tiled used trap heat inside your home, gently warming it to the optimum temperature.
Manufactured by a Market-Leading Company

We pride ourselves on offering our customers in the Dunmow and Essex area with the best products at an affordable price. This is why we work with a market-leading company to ensure you are being given the best product at a price that is guaranteed to suit your budget. Our work with Global means you can trust the products you are getting.
Global is a renowned supplier for conservatory roofs, offering the highest-quality products. They offer exceptional levels of customer service, ensuring you are given the right advice for your situation. All their products go through rigorous quality checks before leaving the factory, making sure they are working and reliable.
Get in Touch

To find out more about the range of high-quality, long-lasting range of stunning conservatory roofs we offer, give us a call today. We will be happy to guide you through the options available, making sure you are happy with your decision before purchasing. Your chosen conservatory roof will be made to your exact design specifications to ensure it fits your home. We can offer tailored advice and a quick quote at the end of your initial consultation.
Alternatively, send us an email using our online form. A member of our skilled team will be able to get back to you as soon as possible, answering any questions you have, whilst giving you tailored advice based on the information provided. We will be on hand to answer any questions in detail, offering a quote at the end of the email. You can also send us an email to sales@dunmowdoubleglazingltd.co.uk.
We have designed a clever online quoting engine that is guaranteed to provide you with a true estimate of what your dream conservatory roof will cost. Our range of conservatory roofs are all fully customisable, so make sure you factor in the options relevant to you. The online quote generator will be able to offer an estimate that acts as a starting point. With this, you can give us a call and get started on your home improvement project.
Check out our Brochure
---
Double Glazing Prices Essex